I've always wanted to visit the Normandy American Cemetery which sits above Omaha Beach on the coast of Normandy. I'm not sure why. A number of my family served in the military in WWII, but none to my knowledge were a part of D-Day Invasion. Of the 10 or so relatives who served, I know of only one who died in combat.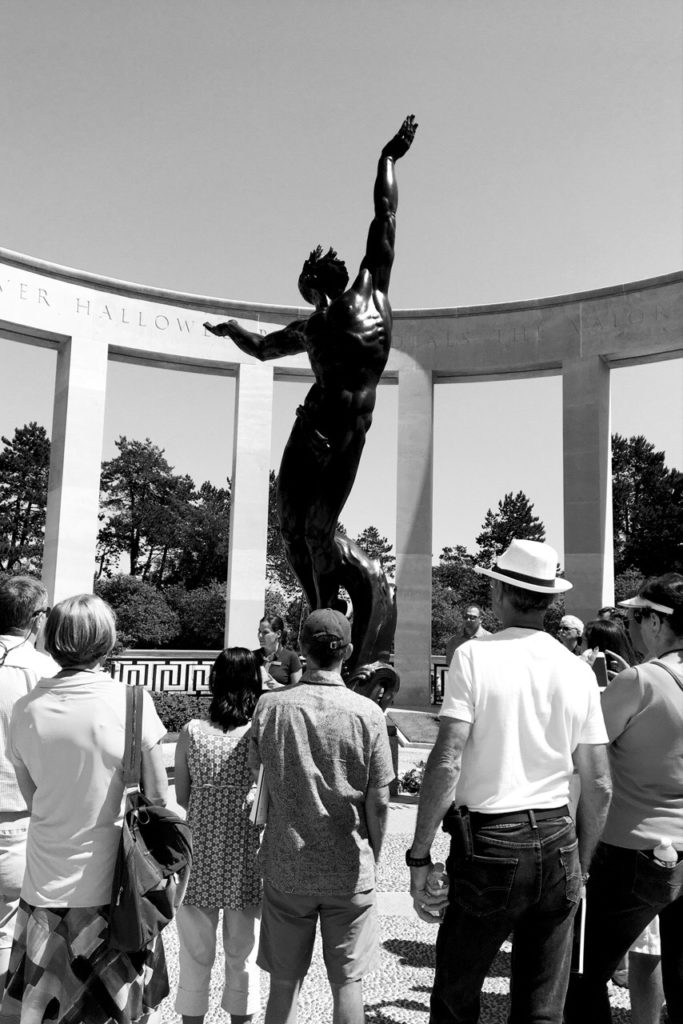 As anyone familiar with this site knows, I have a fascination for photographing cemeteries. I see them as interesting, peaceful places filled with history, story and visual/photographic possibility. When I had the opportunity recently to spend a few hours at the Normandy American Cemetery with a camera, I have to say, I found it a difficult place to photograph. A steady flow of visitors are almost never out of frame, and the site is vast (covering over 172 acres). As I tend to shoot with extremely wide lenses, this often resulted in less than interesting photographs.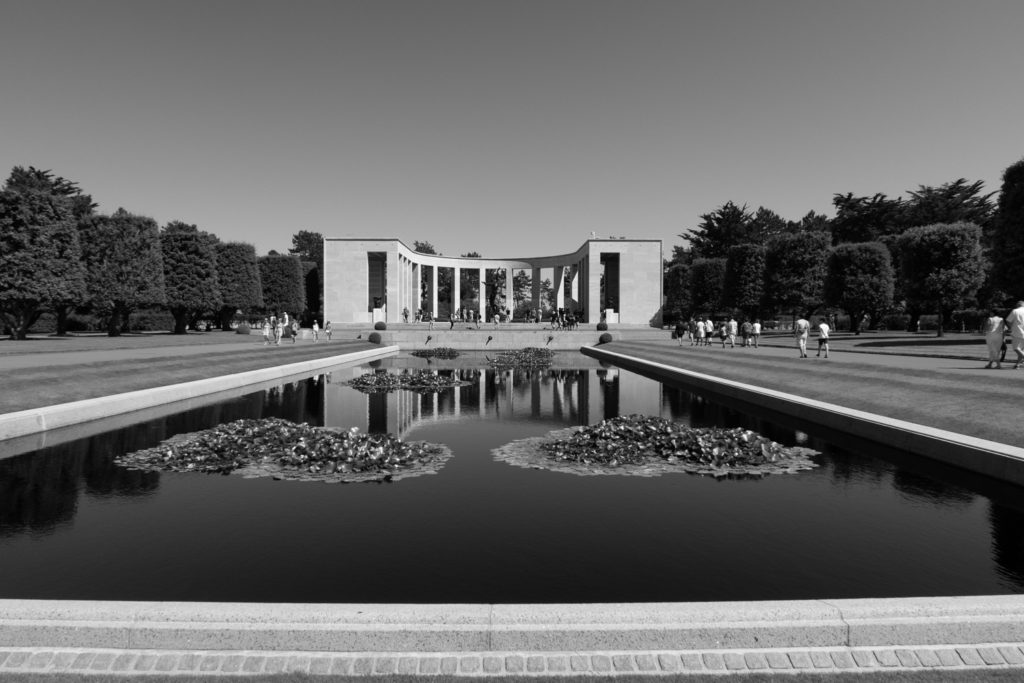 Still, I managed to capture a few images which do justice to this beautiful place.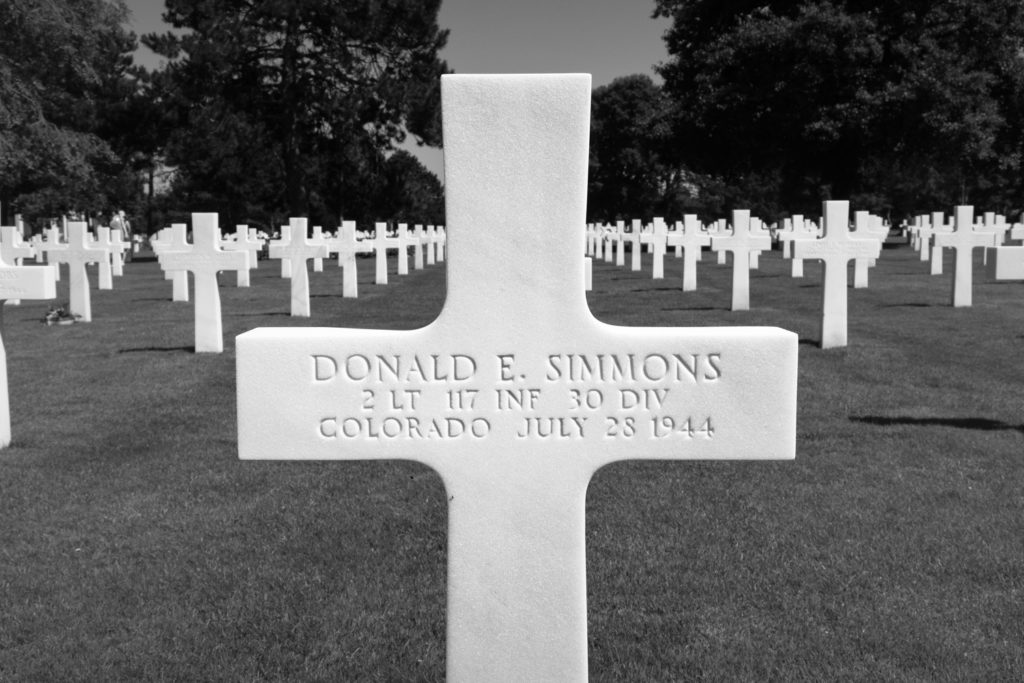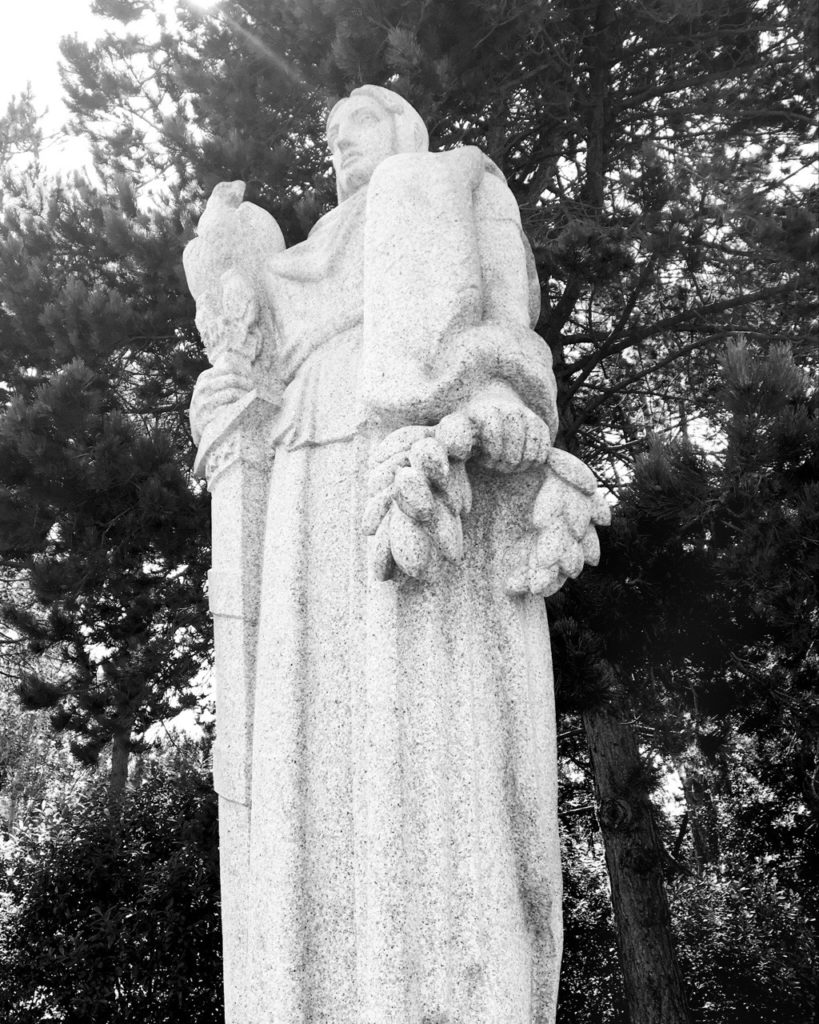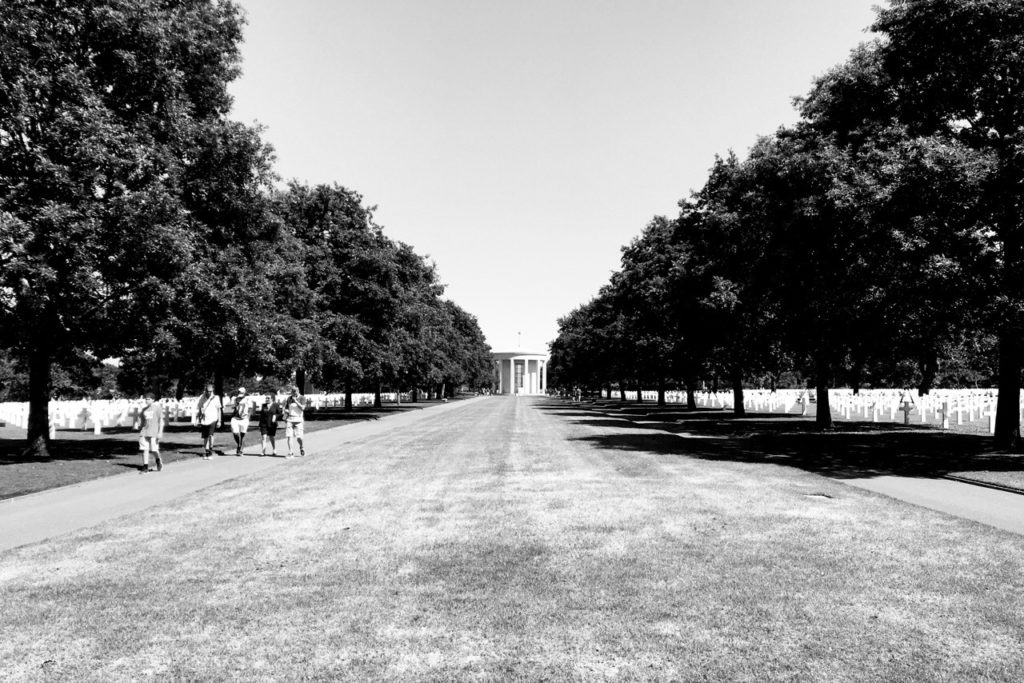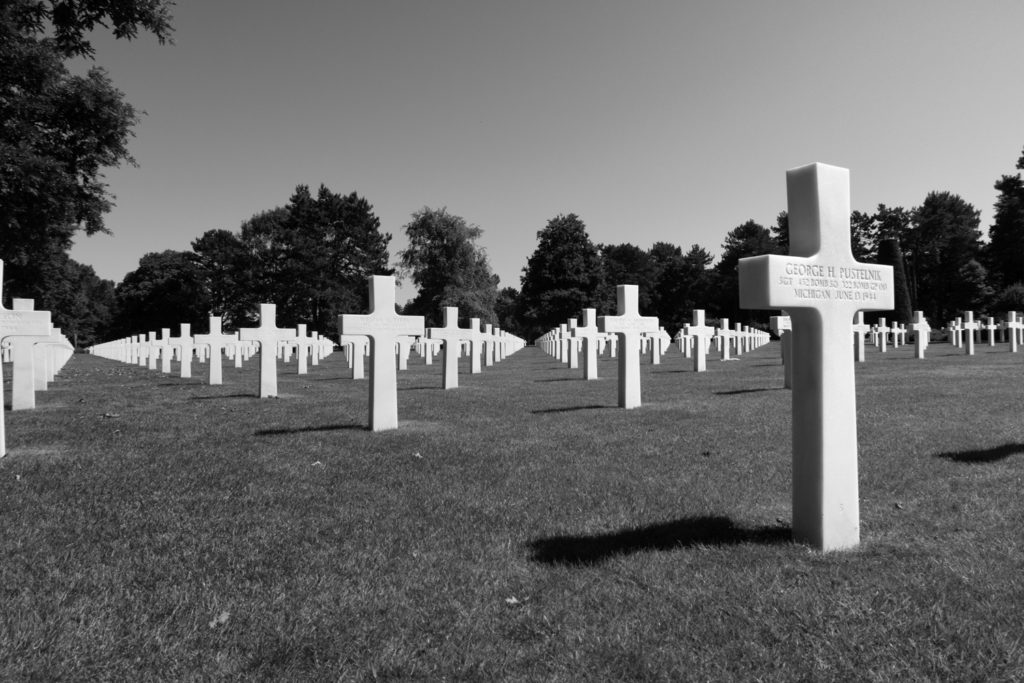 There are 9,385 burials in the cemetery, which is a sobering number considering 60% of those killed had their remains "repatriated" for burial in America, and there were 1,557 missing in action, their remains never found or identified.